December 31st, 2016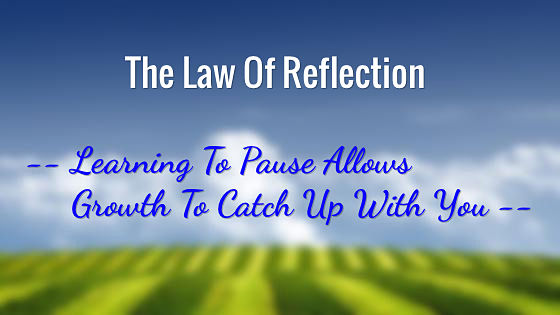 It's the final day of the year.
This has been one of my greatest years. I've made several accomplishments and am looking forward to what 2017 holds.
A year ago, I was preparing for my final project in my Graduate program. I remember preparing for this course months in advance. After studying several hundred leaders, authors, coaches, styles of leadership, I wanted to create something that culminated my experience and something I could use as a leadership expert. However, when I had the opportunity to travel with John C. Maxwell and over 250 other leadership coaches and speakers to Paraguay to help transform their nation by teaching them values based leadership, I saw what leadership was about. In those 5 long days, we trained over 15,000 leaders by teaching them how to facilitate round table discussions on values based leadership and intentional living. These 5 days changed my life and how I thought about leadership. It was here, I birthed not only final project but I found my calling and knew what I was going to do for the rest of my life.
The thing I love about leadership is that it is universal and leaders are needed all over the world. Leadership is influence, nothing more, nothing less. I saw one of the poorest, yet happiest nations in South America welcome us with open arms and participate in something they didn't know. I had never experienced a more hungry community of people who desperately wanted to transform their nation, communities, businesses, and most importantly change the way they believed in leadership.
Just like anything else. A lasting vision starts not only from the top but requires the top to join in and collectively learn alongside. I saw this in Paraguay. I met with congressmen, police and city officials, teachers and professors, healthcare professionals, bankers, and even a group of dance instructors who were getting ready for Carnival. Every person I met with had influence within their respective community and they were joining in to learn how they could help transform their nation one intentional conversation at a time. They knew it wasn't going to happen over night, but they were willing to invest in themselves and the effort necessary to hope, dream and believe for something different.
Change can be challenging, but great leaders who lead from within can help their teams overcome obstacles that can lead to success. I saw all of this within those five days and this set my life in 2016 into an incredible year of growth.
After I returned, I remember thinking, I just tasted something significant and I can't go back to the comfortable life I lived before. I wanted to help leaders grow and experience the kind of change I had just experienced. As a coach, that's what I do, I help leaders gain awareness that can lead to where they and/or their companies want to go. I started sharing my story and had the opportunity to share it with a major media outlet that shared it with over 250,000 people. I immediately started creating a coaching program that would teach leaders the value of coaching and mentoring and how it could add value to their own personal and professional growth and help lead the people they had influence over in their organizations and communities. This program would teach them the skills to learn how to be ask powerful questions and be effective listeners and how each of these skills could benefit them and their people.
It took me 4 months to create this project and I was incredibly pleased with its results. From there, in May, I graduated and completed my Master's degree in Organizational Leadership in Coaching and Mentoring. I DID IT!!! Then I took 10 days and went to the Outer Banks, NC with my family and had one of the best vacations of my life. You could say I needed it.
In June, I had been accepted into the Coast Guard's Reserve Officer Course and accepted my commission as a Reserve Officer. This was another accomplishment I had been working on for sometime and in July had graduated and received my commission. In August, I was asked to return on Active duty for a project and move out of DC back to Virginia Beach. This was a hard decision because I was doing what I went to school for in DC, I was working with a great organization that invested in their leaders but it wasn't the right environment for me to grow in. So I chose to accept and moved back to Virginia Beach. This move has turned out to be a great move for me as it's given me the capacity to really do what I wanted to do. Since moving down here, I've reconnected with Regent University, started networking with community leaders, launched my coaching and mentoring company, started making new relationships and even hired my own business coach that's been helping me get clear about my business plan and how I can help leaders and organizations who are ready to grow.
If I could choose one word for 2016, it would be "Intentional". Every opportunity I had, I took it and was very intentional about my growth, the environment I needed to be in, my inner circle and those who were influencing me and making the moves necessary for me to thrive in. I wouldn't say it's been easy, growth never is.
But if you want to grow, you have to be intentional about it. Anyone can wish or have good intentions, but once you commit to it, that's when real change starts to occur.
It's been an exciting season to be in and I'm looking forward to what 2017 has to offer and how I'm going to be used to help other leaders learn how to be intentional about their growth too.
That being said, do you need a coach or does your company need leadership training? If you know someone who does or who could benefit from coaching or leadership training, would you introduce me to them? Have them contact me.
Also, if you would like to experience the value of coaching, contact me for a free coaching session. I would love to help you grow and experience how coaching can help you make your 2017 the best year yet.
Happy New Year!!!
John Mullins