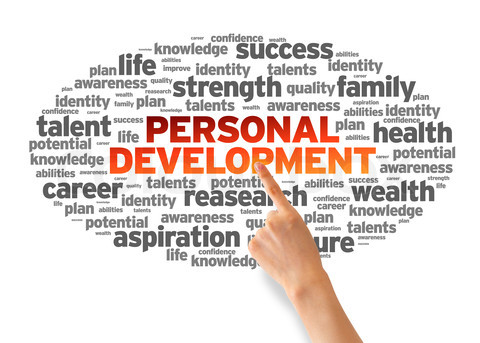 Regardless of your position, title or industry, leadership is influence, nothing more, nothing less. I believe this to be. However, to grow as a leader, I believe their is one important element you MUST be doing as leader regardless where you are at in your organization. This one thing is something only you can do and can't rely on others to do it for you.
It is a question you should be regularly asking yourself and it is: Am I investing in myself? This is a question of personal growth. My mentor and leadership expert, John C. Maxwell states, there are 3 main factors that determine if and how you will invest in yourself. In his book, Good Leaders Ask Great Questions, Maxwell lists these factors as:
1. Your self-image: How you see yourself.
How do you view yourself? Would you be the type of leader you would want to follow? Do you serve others before yourself? Are you a positive person to be around or do people avoid you? This should be an easy question to answer, if you're honest enough with yourself. If you were to describe yourself, what would you say? What you don't realize, is how you view yourself determines how you will invest in yourself. And the way you view yourself will always match how much you invest in yourself. If you were to rate yourself as a 5 on a scale of 1 to 10, this also describes your willingness to invest in yourself and this will never change. Which explains why those with low self-esteem usually don't make great investments in themselves because they feel they're not worthy.  Maxwell writes,
"its not what you are that keeps you from investing in yourself; it's what you think you are or are not. You will never be able to bet on yourself unless you believe in yourself.
2. Your dream: How you see your future.
I often ask people what their dreams are and I often hear, "I don't know" or I'm not sure. If you don't know what you want in life or how you want your future to look like, how do you know you're on the right path? Furthermore, if you're not dreaming, how do you know what its going to take to achieve it. Maxwell states, "the size of your dream determines the size of your investment. If you dream is large, you will invest in yourself to achieve it. If you have no dream, you may not invest in yourself at all. Your dreams should fuel your desire to grow.
3. Your friends: How other see you.
I once took the Leadership Circle assessment – its a 360 assessment that assesses your creative competencies and reactive tendencies. This shows where you view yourself and how others view your in those same components. I was surprised to see how others viewed me, especially in areas where I scored myself low, they saw them as some of my greatest strengths and also where I thought I was strong, they showed I needed some improvement in. It can be beneficial to your personal growth to participate in those kinds of assessments because they can unlock the realities and raise your awareness if you want to invest in yourself. Maxwell writes, "People need others to help them stay inspired and growing. Missionary Doctor Albert Schweitzer asserted, "In everyone's life, at some time, our inner fire goes out. It is then burst into flames by an encounter with another human being. We should all be thankful for those people who rekindle our inner spirits". If you have friends who list your inner fire, you are very fortunate' they will make you want to keep investing in yourself and keep growing. If you don't, find some, because nothing is more important for your potential as a leader than your personal daily growth.
This last one can be very challenging but it's essential to take a look at your inner circle. Your potential as a leader is determined by those closest to you. This is the Law of the Inner Circle. Those around you, have influence over you whether directly or indirectly and how they see you can inspire you or bring you down. Its important to have those around you who will add to your investment in your own personal growth.
I hope this has been helpful to you as a leader. Are you wanting to grow personally? See my free tips and articles at the sites below and be sure to sign up to receive my weekly newsletter. https://johnwaynemullins.com/