Are you a New Dad

or preparing to become one?
Have you ever asked yourself how do I become the Dad my family needs and overcome the many challenges of being a Dad, a husband and the leader of your family?
In our culture today, many Dads lack vision for the type of Dad they want to be. There are simply not many resources to equip New Dads with the tools and knowledge to learn how to better lead themselves so they lead their families.
Mr. New Dad was created to fill that gap. It is a coaching & mentoring program designed to help Dads get clear about your role as Dad and how to lead yourself through this major life transition so you can be fully present and lead yourself and your family well. It is designed with the goal of achieving: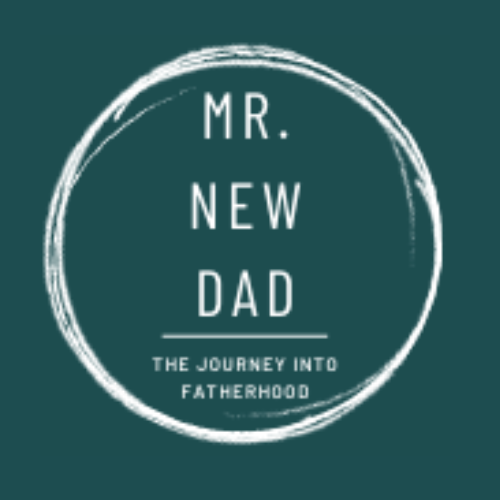 Personal growth as a Dad and Leader of your home and family

Healthy boundaries in every area of your life

Your vision as a Dad
Help you in your transition of becoming a Dad and working parent
Overcome the many challenges in those first few years as a New Dad
Community and friendship as you grow through this transition


Improve communication with your Mom/Wife/partner

Exposure to the limiting beliefs and lies you believe about yourself


Getting a crystal clear vision on the family values and the type of man/woman you want to raise
As men, we need that guidance, direction and support and most importantly friendships where we can grow alongside each other.
Mr. New Dad was designed as a mastermind program for New Dads. This group of Dads are preparing to become a Dad for the first time, Dads who recently became a Dad or Dads who have been Dads for a while and simply want to level up their thinking and their Fatherhood. The goal of the program is meet other Dads and let the content help you exactly where you're at in your journey of fatherhood.
I offer two services for the Mr. New Dad coaching program.
Mr. New Dad Mastermind Group – $99/Month.
This is a 4 month group mastermind and includes:

Monthly teaching and coaching on topics that are designed to help you grow in your role as Dad, Husband and leader of your home alongside other dads.
One 1-1 coaching call which can be used at anytime.
Addition of 8-10 men to your tribe who are all learning together.
Access to a private telegram group so you can engage at any time.
How does Mr. New Dad Mastermind program work?
Mr. New Dad Mastermind is a private group coaching program that meets virtually via Zoom 90 mins every other week for Q & A and group coaching sessions.
Each module will include a 20-25 minute recorded lesson with an attached worksheet which is recommended you complete prior to meeting as a group. Time commitment is 4-6 hours per month.
A private Telegram channel to stay connected to other Dads.
All calls are recorded and materials are provided – yours to keep forever.
1-1 Coaching For New Dads

Personalized 1-1 Coaching is available for new Dads following the Mr. New Dad curriculum.
My coaching meets you where you are at regardless of where you're at in your fatherhood journey.
I have two 1-1 coaching packages available.
6 months includes 12 sessions.
12 months includes 24 sessions.
Both options include bimonthly coaching sessions scheduled every other week. If local to the Hampton Roads area, we can meet in person, otherwise, all coaching sessions will take place via zoom.
Interested to learn more about either option, contact me today or complete the attached application here